Chi-Guhn Lee (이치근), Ph.D.
Professor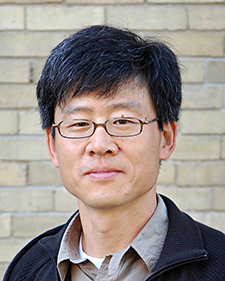 Chi-Guhn Lee is a professor in the Department of Mechanical and Industrial Engineering at the University of Toronto. He received a B.S in industrial engineering from Seoul National University, Seoul, Korea and an M.S. in industrial engineering from KAIST (Korea Advanced Institute of Science and Technology), Daejon, Korea.  He received his Ph.D. from the University of Michigan, Ann Arbor and joined the University of Toronto faculty in 2001.
His research interests include: sequential decision making theories, various logistics problems, financial engineering and its non-financial applications, optimal pricing and behavioural modelling, and so forth.
Resume
Contact Information
Email: cglee@mie.utoronto.ca
Homepage: http://cglee.mie.utoronto.ca/
Campus Phone: (416) 946-7867
Fax: (416) 978-7753
Office Location: MC322 (Mechanical Building)
Address: 5 King's College Road, Toronto, Ontario  M5S 3G8